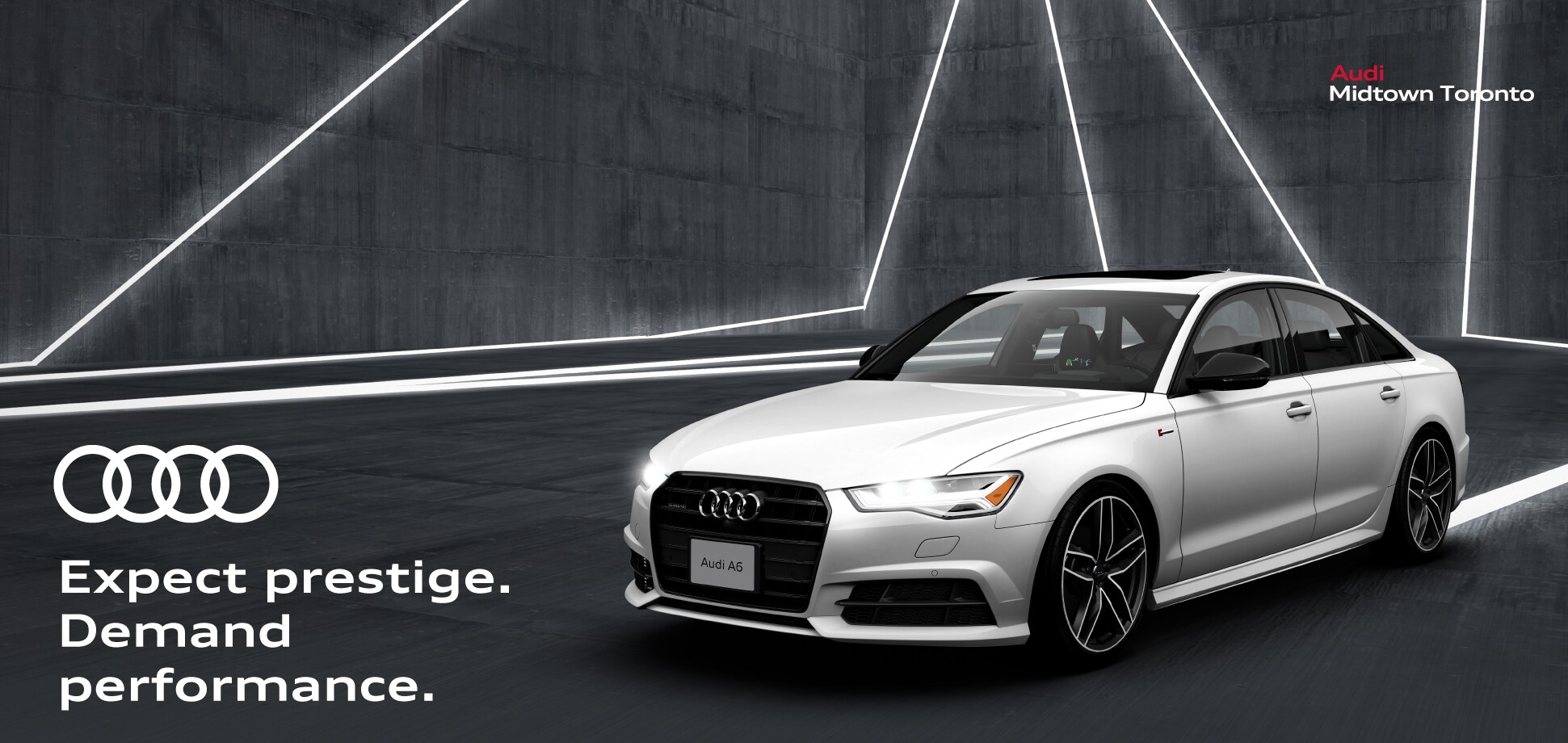 Come in and visit us today at Audi Midtown Toronto. 
Expect prestige.
Demand
Performance.

The Audi A6 sedan is efficient, elegant, exceptional. A sleek new design creates the perfect balance of sportiness and elegance, making this luxury sedan a standout in its class. Engineered for optimal power and efficiency, the new A6 sedan takes technology and innovation to a new level.


As a car buyer, now more than ever, you have the opportunity to find exactly what you're looking for in one, easy location. 
Customer service, in-stock inventory, the right price; AND an Audi dealership that matches what Audi is. Progress.
Progress is also finding out what the customer is looking for and doing our best to meet those expectations.

For a limited time, get a great offer on an Audi.


For the month of August, Audi Midtown Toronto, with Audi Canada, has so much to offer. Take a look at the prestigious all-new 2017 Audi A6. You are bound to find what you are looking for.

Offers end August 31st, 2017, don't miss out on this grand opportunity!