Audi Midtown Toronto Demonstrator Sales Event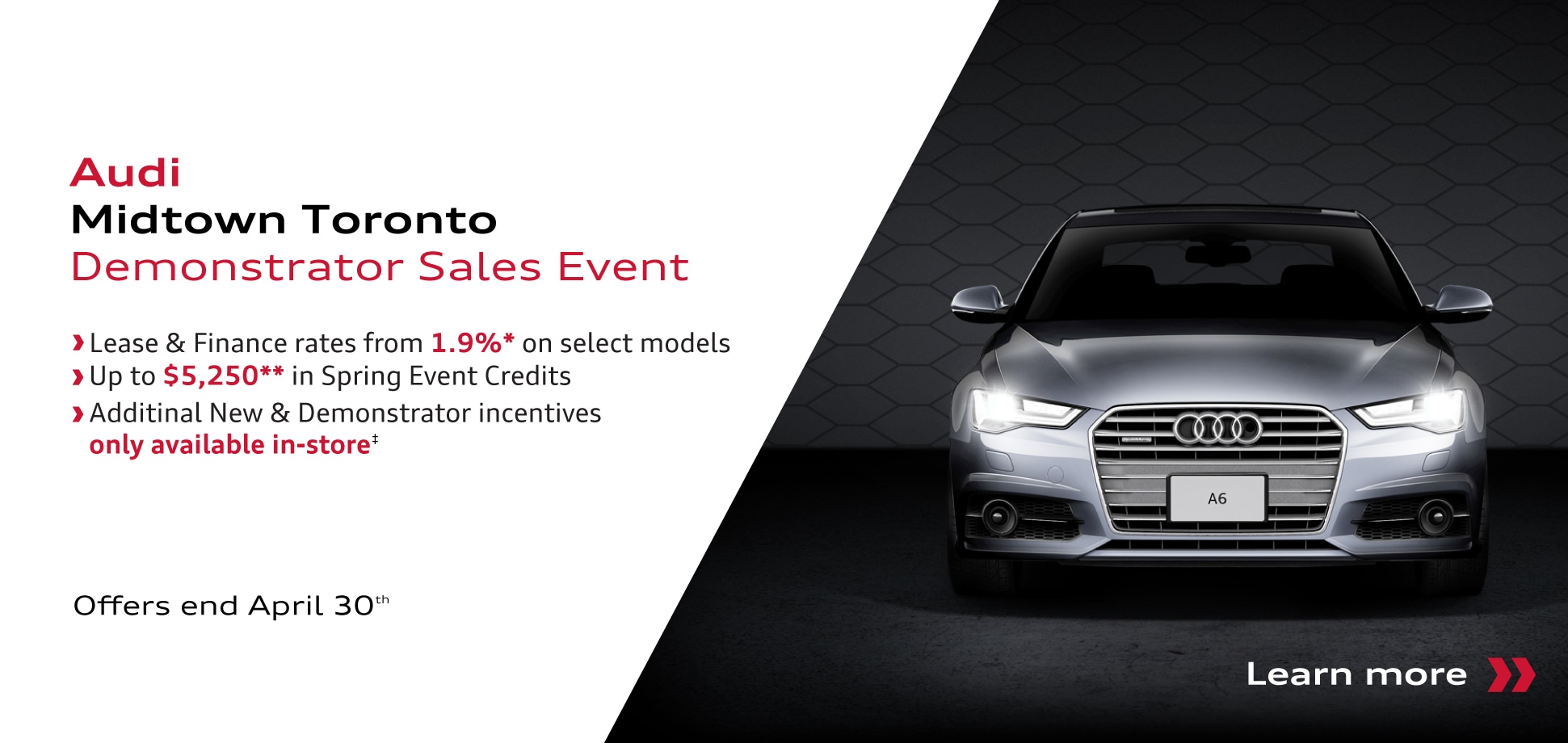 Typically referred to as "Demonstrator vehicles", 
our
 Audi company cars are 201
8
 model year vehicles, driven by our Directors, Management, sales and service staff. Once being put on the road, and considered a used vehicle, it can be driven and discounted for your benefit. Now is the time to take advantage of our Demonstrator Sales Event. Offers available starting April 16th and ending April 30th. This could be the opportunity to purchase the Audi of your dreams! Choose from our Audi A4, S4, A5, A6, A7, Q3, Q5, and Q7 demonstrator models. With a wide range of specially priced Audi Demonstrator Vehicles, now is the time to buy! Limited time offer, do not miss out.
Offers end April 30th, don't miss out!
 _______________________________