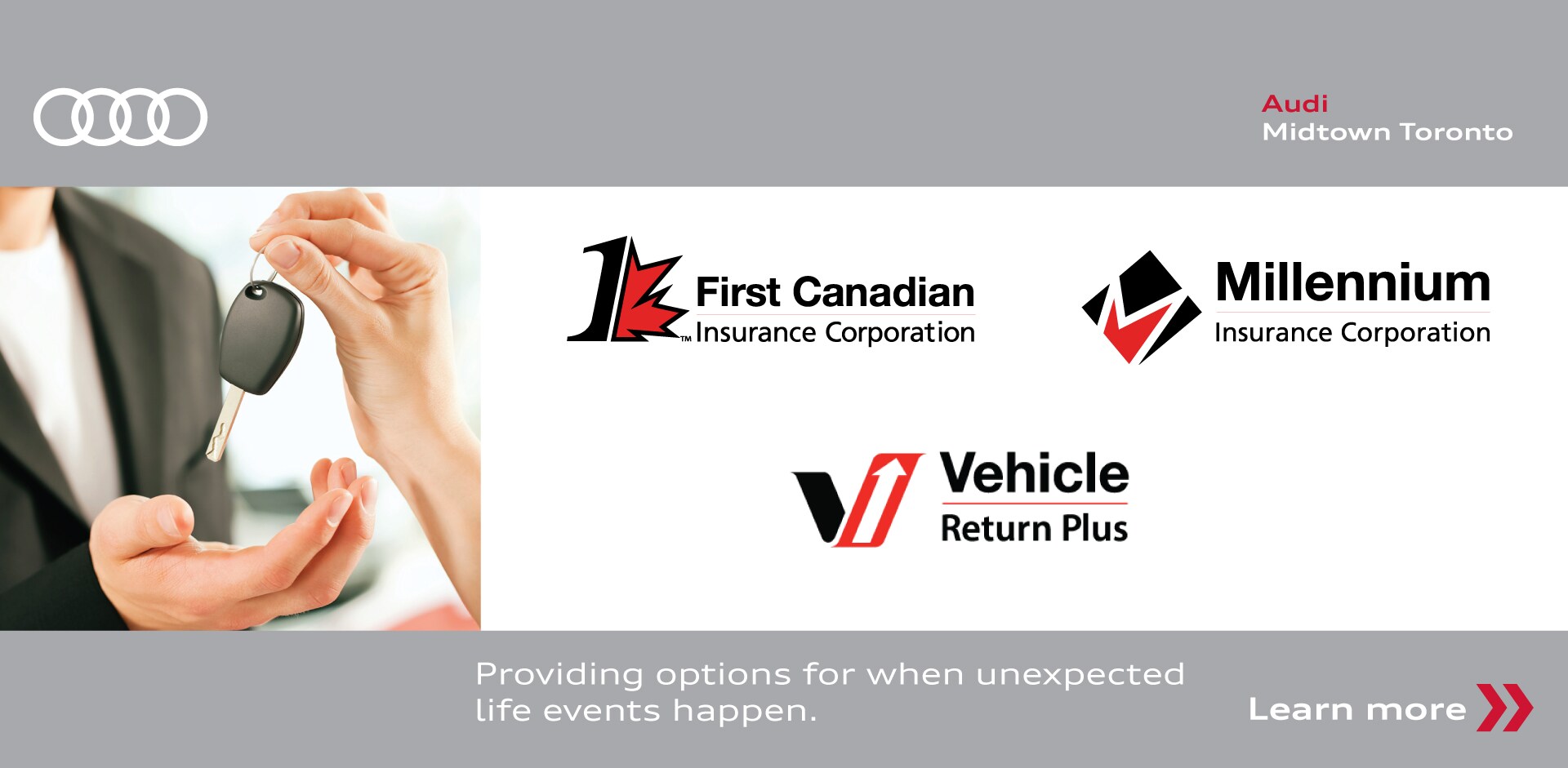 Nothing in life is for certain. But you can be certain that you'll have options with Vehicle Return Plus coverage.Eligible life events include:

►
Accidental Death
►
Authorized Leave of Absence
►
Driving Prohibition
►
Critical Illness
►
Death as a direct result of a Critical Illness
►
Dismemberment
►
Involuntary Unemployment (whether temporary or permanent)
►
Personal Bankruptcy (while self-employed)
►
Job Relocation
►
Total Disability (including for those who are self-employed)
Coverage at a glance...


► Up to 96 months coverage available.


►
Return your vehicle so long as at least 2 consecutive monthly payments have been made and your loan/lease is in good standing.

►
Dealer will pay the actual cash value of your vehicle to your financial institution, we'll pay what's left owing up to $25,000 (depending on plan selected).


►
Not sure about returning your vehicle? We have plans that include up to 12 months of payment relief (to a maximum benefit of $750/month).

►
Customers are eligible for coverage up to and including age 79, even if self-employed or retired (no age restrictions on Complimentary coverage).

►
No medical exam required.

►
Plans available to both customer and co-signer.
Give yourself the choice to relieve yourself of vehicle debt in a time when it might become an unmanageable burden.