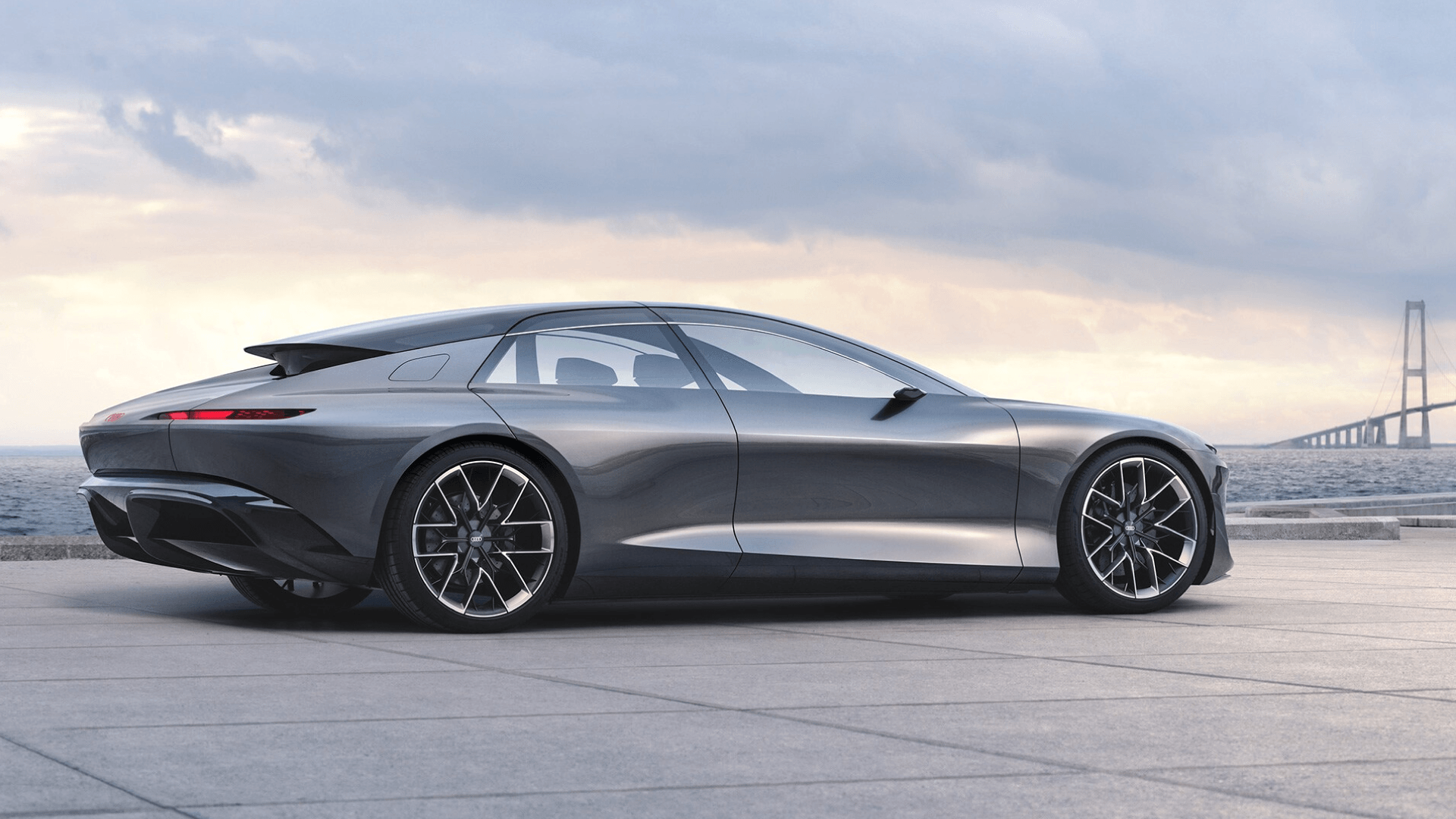 The vehicle shown is a concept vehicle that is not available as a production vehicle.
High-class for the future.
With the Audi grandsphere concept¹ Audi is showing an interpretation of the sedan of the future. The second in a series of visionary concept cars provides a glimpse of how tomorrow's first-class automotive comfort will look: electric, automated², intuitive - and with plenty of individual space for immersive experiences.
No Video Source Currently Available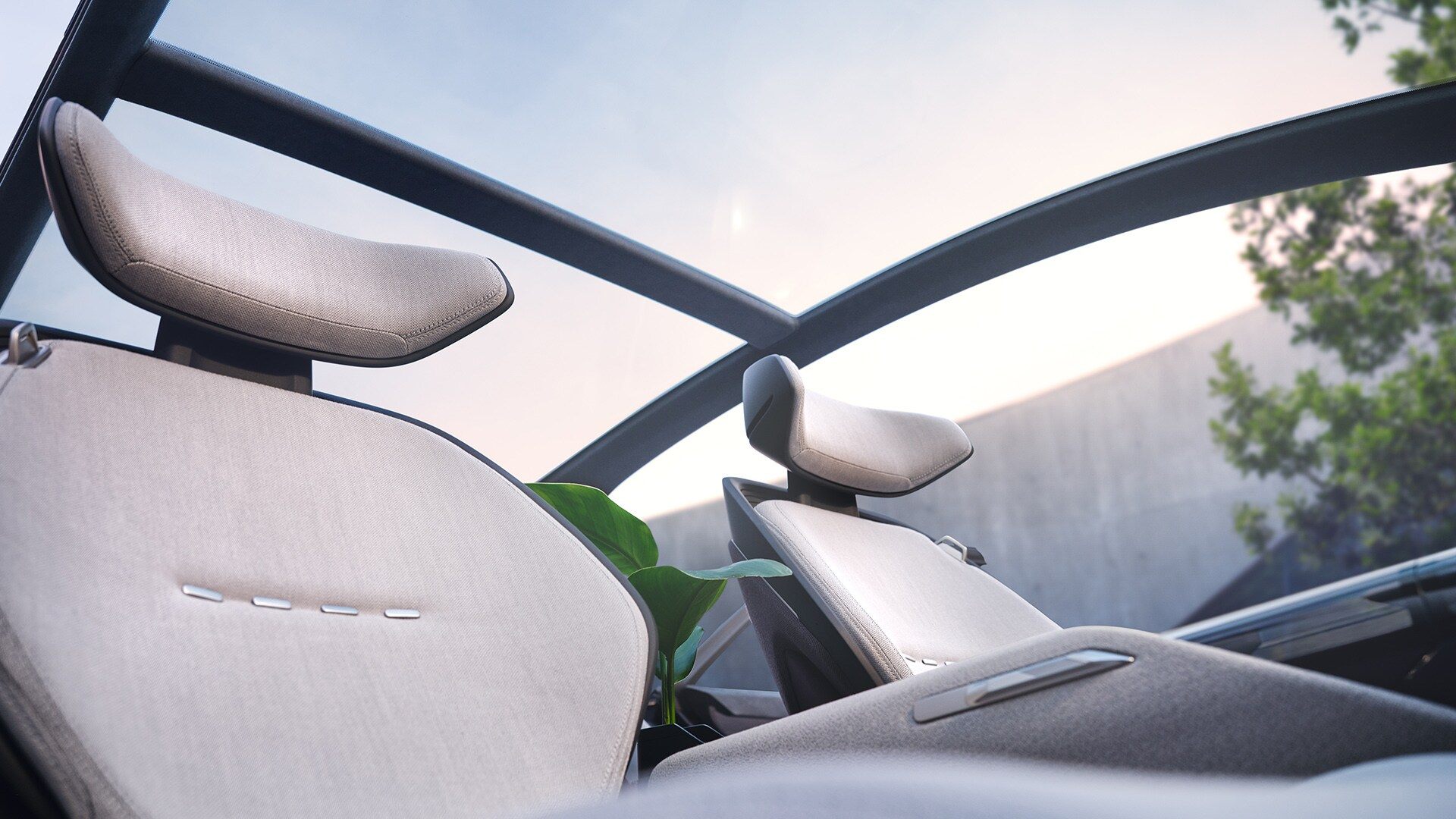 The Audi grandsphere concept¹ is an experience device that adapts to the needs of its passengers. The recessed seats and wide glass surfaces support the feeling of open space.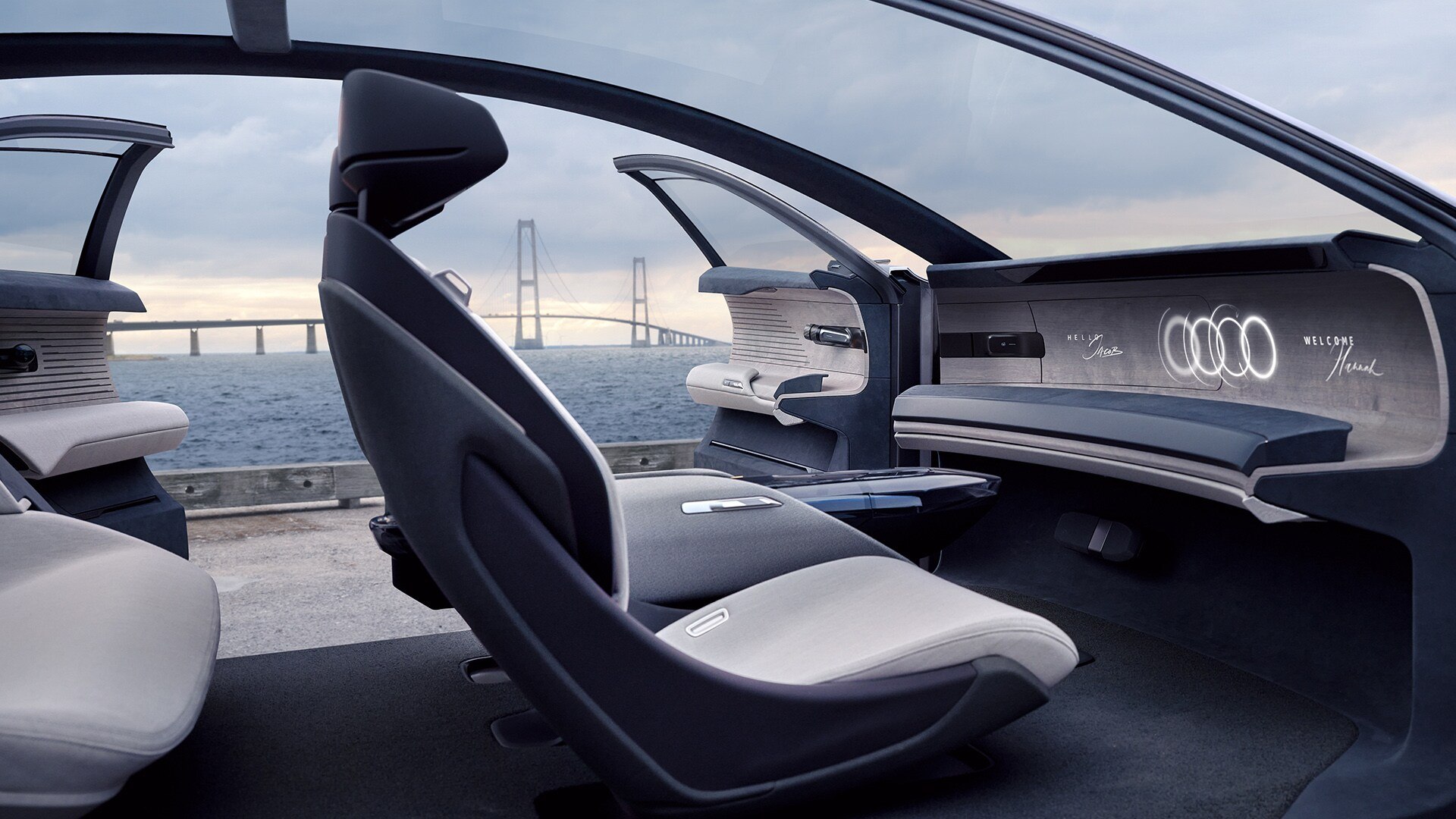 A minimalist interior with clear lines and high-quality materials provides the spacious Audi grandsphere concept¹ with a timeless aesthetic. Passengers experience not only a seamless technology concept, but also an futuristic experience device.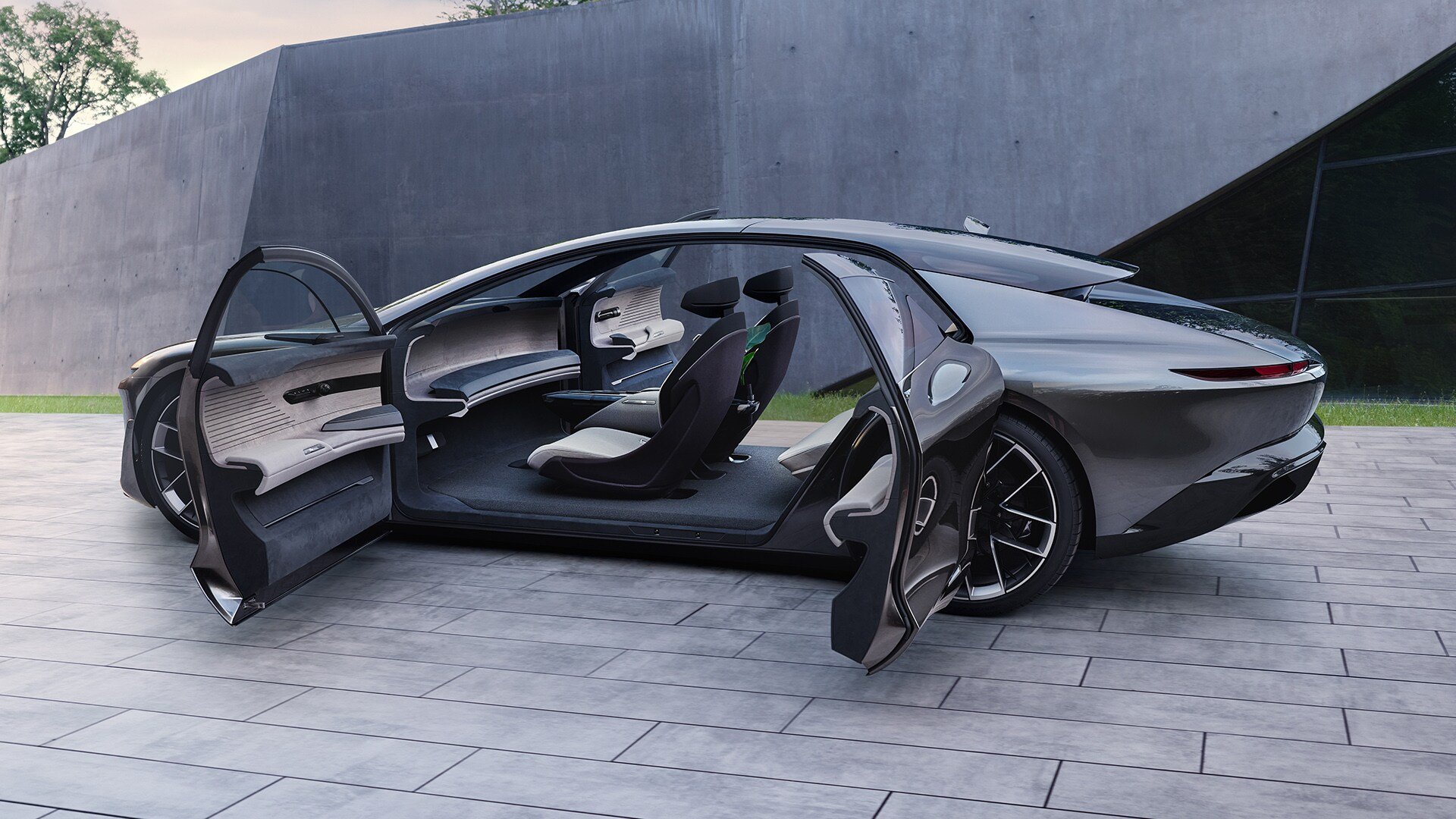 The Audi grandsphere concept¹ opens its opposing doors as soon as you approach and welcomes passengers with their own individual settings, such as a custom playlist. Even before getting in, you get a first impression of the spacious and personalized first class interior.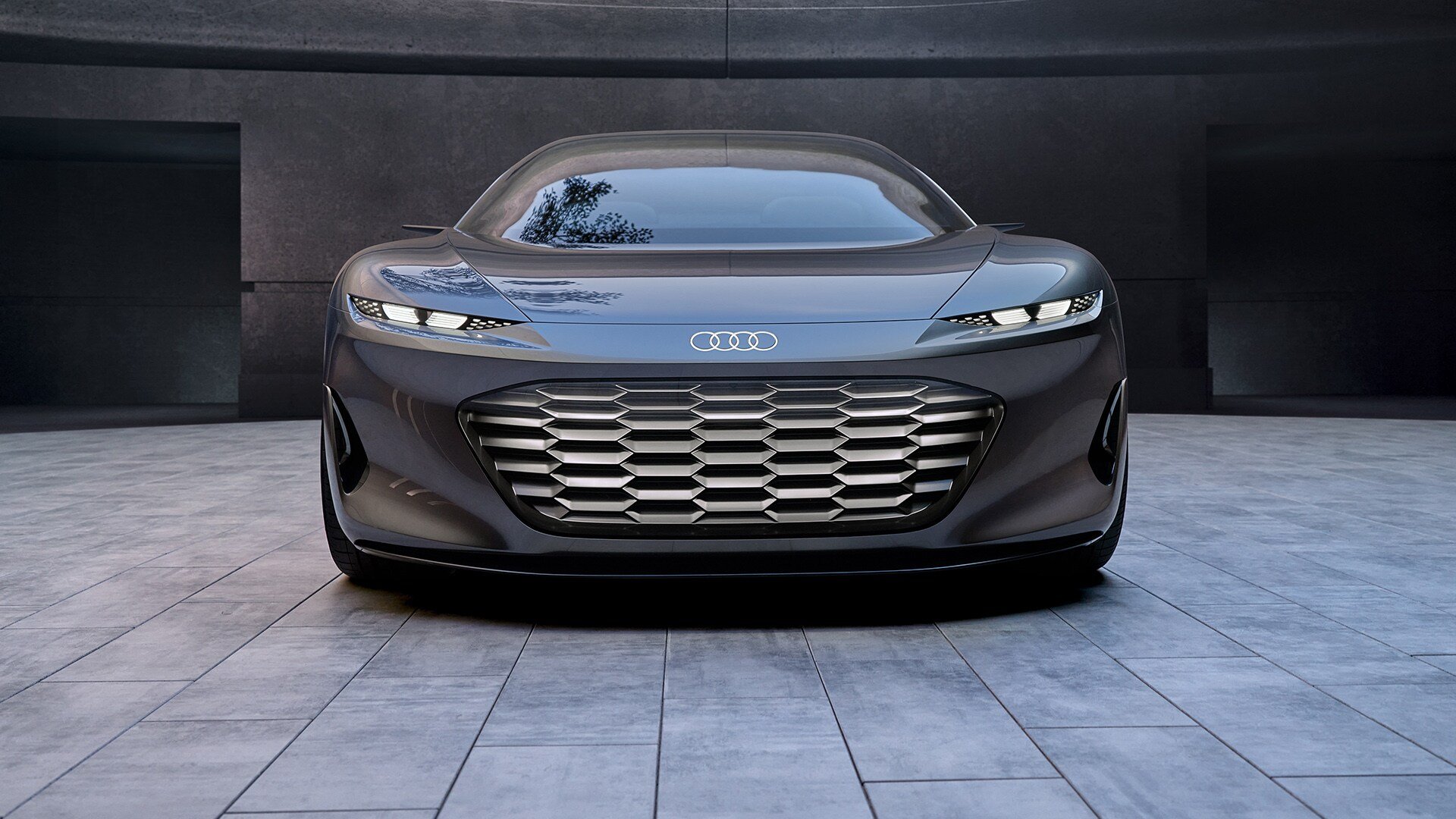 A new interpretation of the Audi singleframe: fluid lines form a hexagonal shape. The precisely designed structural shapes in the radiator design are illuminated from above, creating a dynamic pattern of light.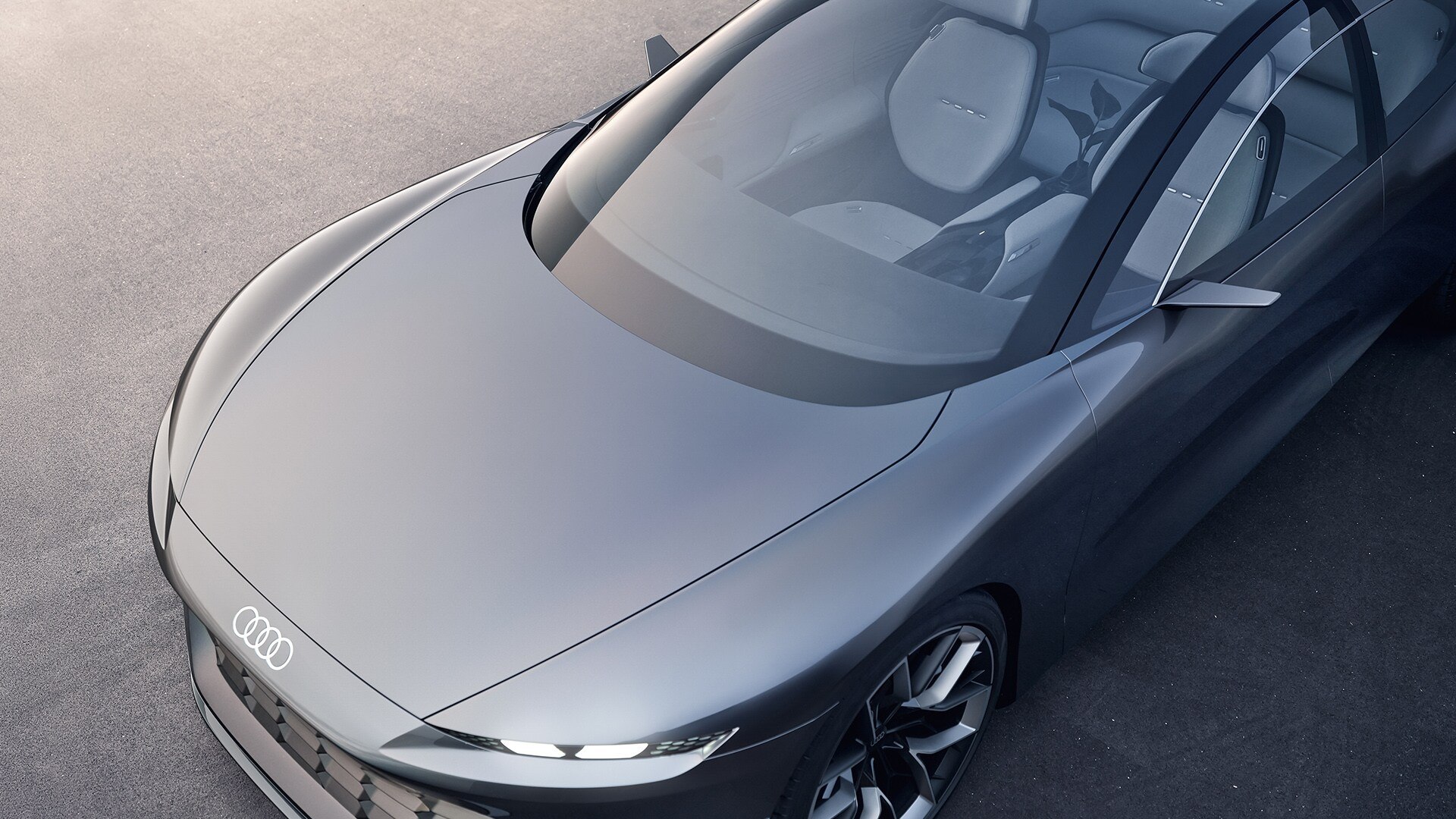 Large glass surfaces and clear, organic lines combine together to form a holistic body, giving the Audi grandsphere concept¹ a unique silhouette.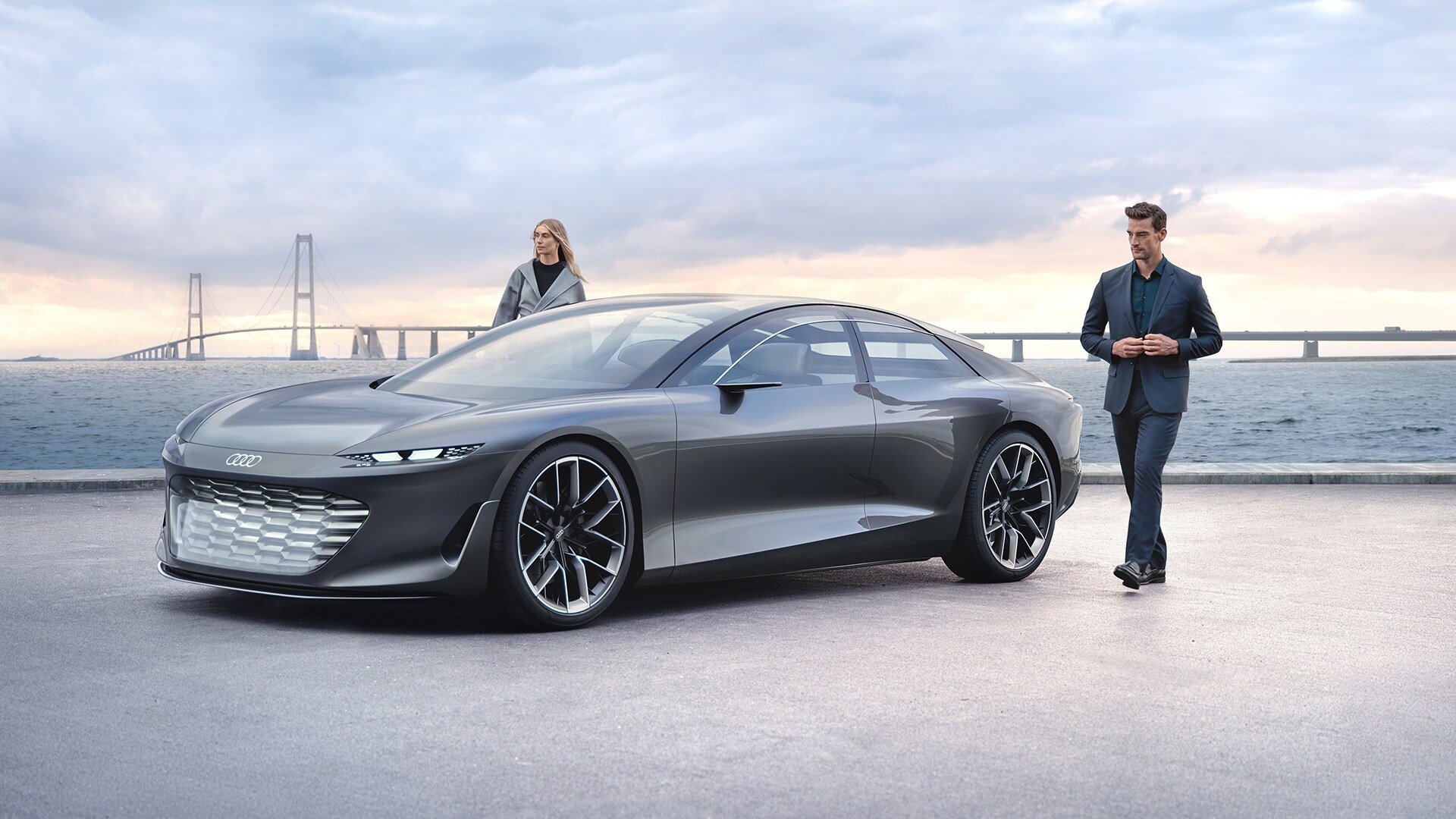 With automated driving², the Audi grandsphere concept¹ can be used for personalised experiences: communication or relaxation, work or retreat. The Audi grandsphere concept transforms the car into a world of experience.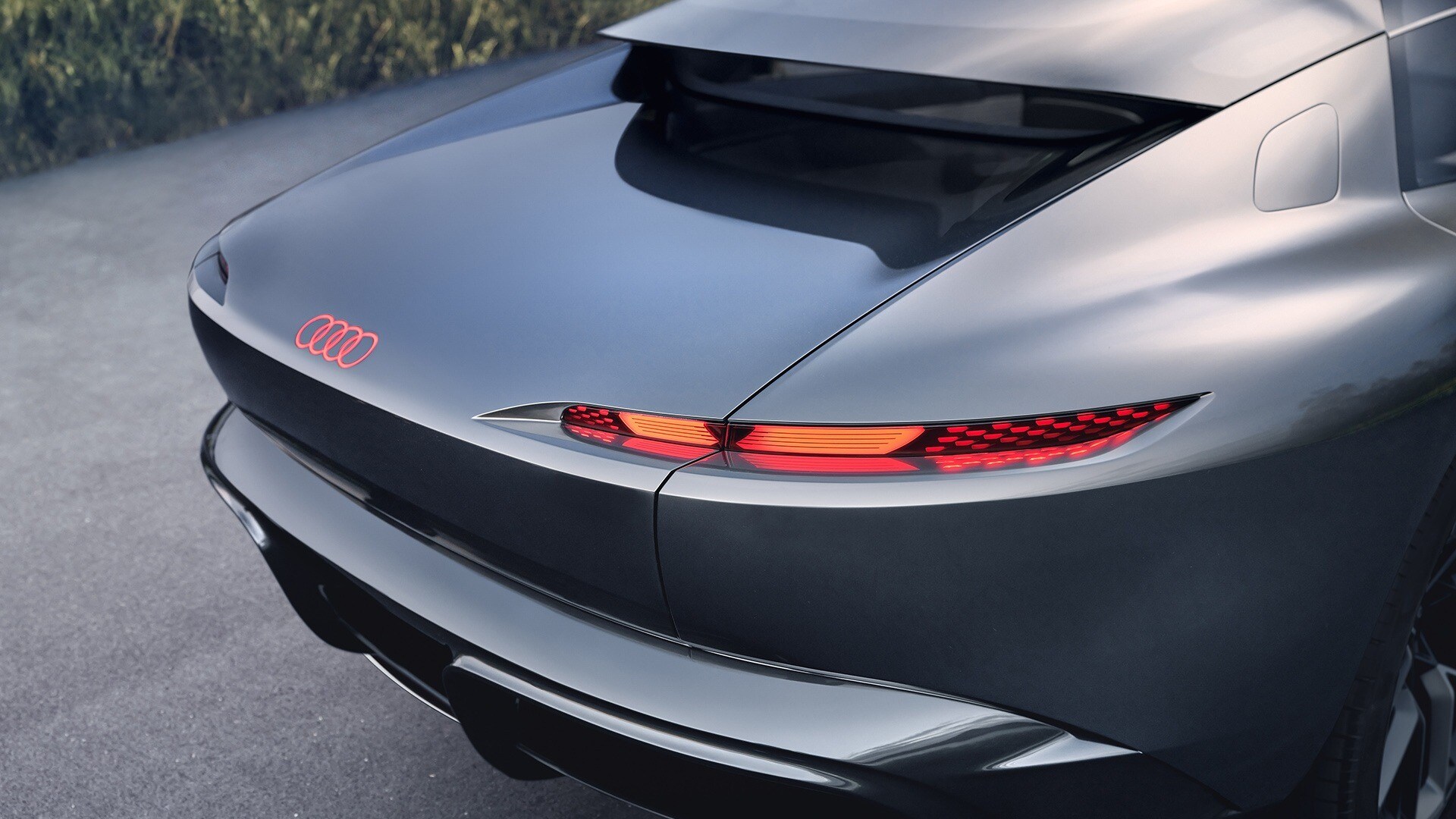 The sleek rear end with personalised rear lights complements the car's aerodynamics.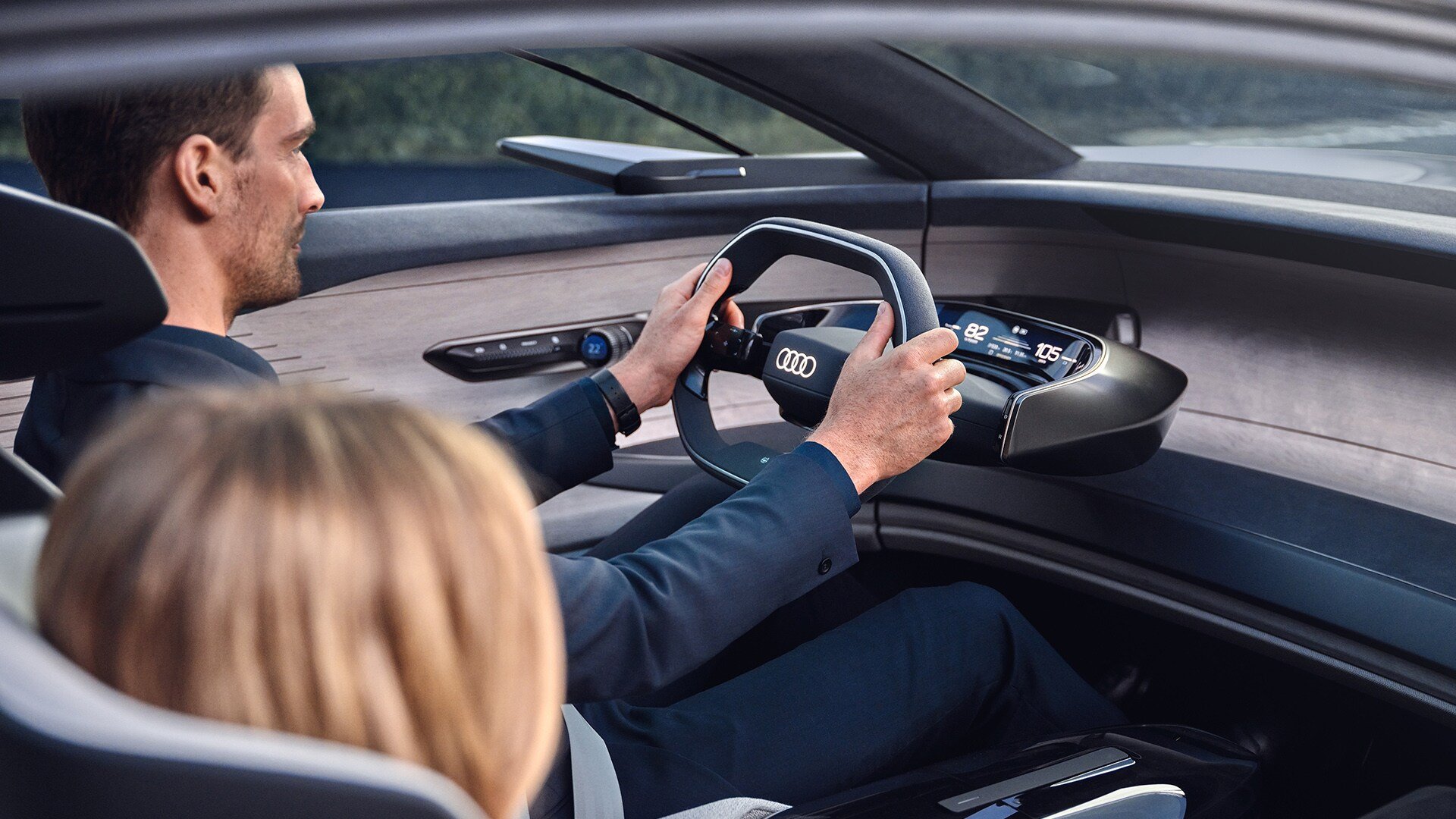 At the push of a button the interior transforms from a spacious first class lounge to a modern driver's cockpit with extended steering wheel and pedals².
A high-class future redefined.
Oliver Hoffmann, member of the board for technical development presents the all-new Audi grandsphere concept. Designed from the inside out, the concept car showcases first-class comfort.
No Video Source Currently Available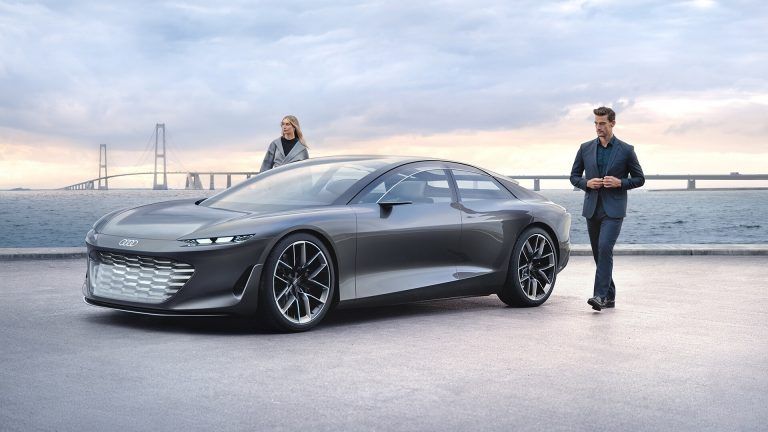 Eyes on the future.
The Audi grandsphere concept¹ is just the second reveal in a series of concept cars and ideas with which Audi wants to redefine the future of mobility. Stay tuned for the next reveal!