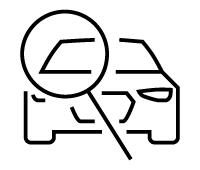 Shop Your Car Online
It's so easy! Just pick your vehicle, calculate your payments, apply for credit and book an appointment to drive home your new car - all online!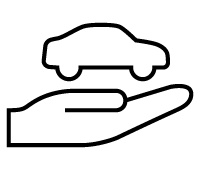 Stress-Free Experience
Discover what car buying and maintenance feel like in a hassle-free environment with the support of our knowledgeable
sales and service team.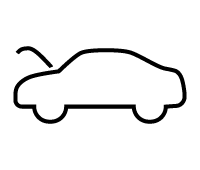 Exceptional Service
Our Audi master technicians' expertise, attention, and passion in every service transaction create an exceptional service experience.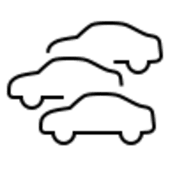 24 Hour Live Auction
At Audi Midtown Toronto, we run live nationwide online auctions to ensure you receive the highest value for your trade-in.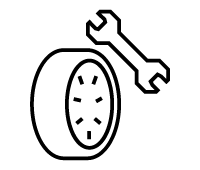 Massive Audi Parts Inventory
We have one of Canada's largest Genuine Audi Parts inventories, so you can find the part & accessories your Audi needs!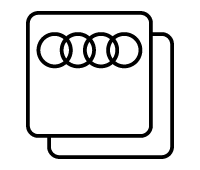 Comprehensive Audi Care
Enjoy the convenience and security of prepaid scheduled maintenance with a comprehensive vehicle service plan.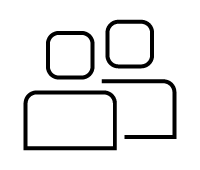 Referral Program
Know a friend or family member who could use a new Audi? We want to meet them! Audi Midtown Toronto has a referral program for all of our clients. Ask us for details.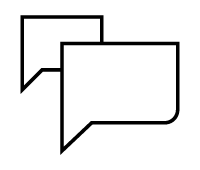 We Speak Your Language
We have a diverse staff capable of speaking many languages, so you can talk with us in a language that makes you comfortable!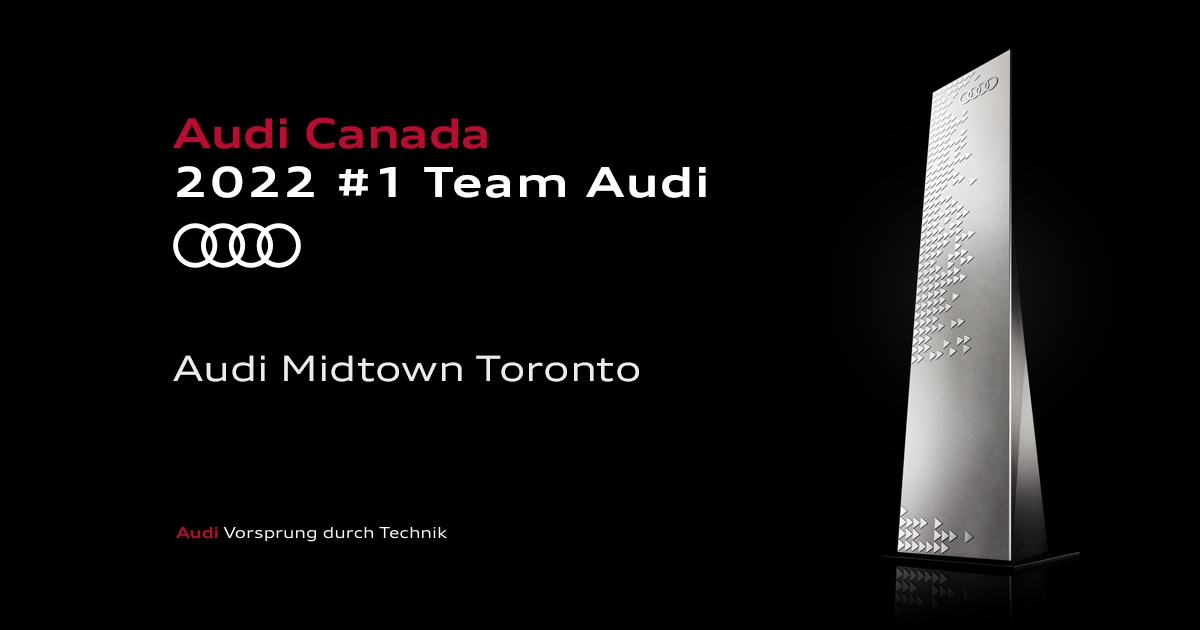 2022 #1 Team Audi Winner - Audi Midtown Toronto 
The #1 Team Audi acknowledges the best performers in our Dealer network. All Audi Dealers are measured against criteria related to Customer Experience, New Car Sales, Used Car Sales, and Service and Parts. 

The goal of the #1 Team Audi is to focus on a performance-oriented culture to delight our customers and create Audi fans for life. Each year, the top nine Audi Dealers with the best results are recognized as part of the #1 Team Audi. 
This year, Audi Midtown Toronto was one of the Top 9 dealers in Canada to receive this prestigious award. We are graciously thankful and esteemed to be one of the nine chosen Audi dealerships in Canada that have been acknowledged as #1 Team Audi. 
Thank you, to each and everyone one of you!
We liked to thank each and every one of our team members as without them this would not be a possibility. And of course, we would like to thank each and every single of our clients who supported in the past and who continue to support to this day. We could not have this without you! Thank you again from the bottom of our hearts. We will continue our best efforts to serve you better each and everyday.