Audi Winter Tire Packages In Toronto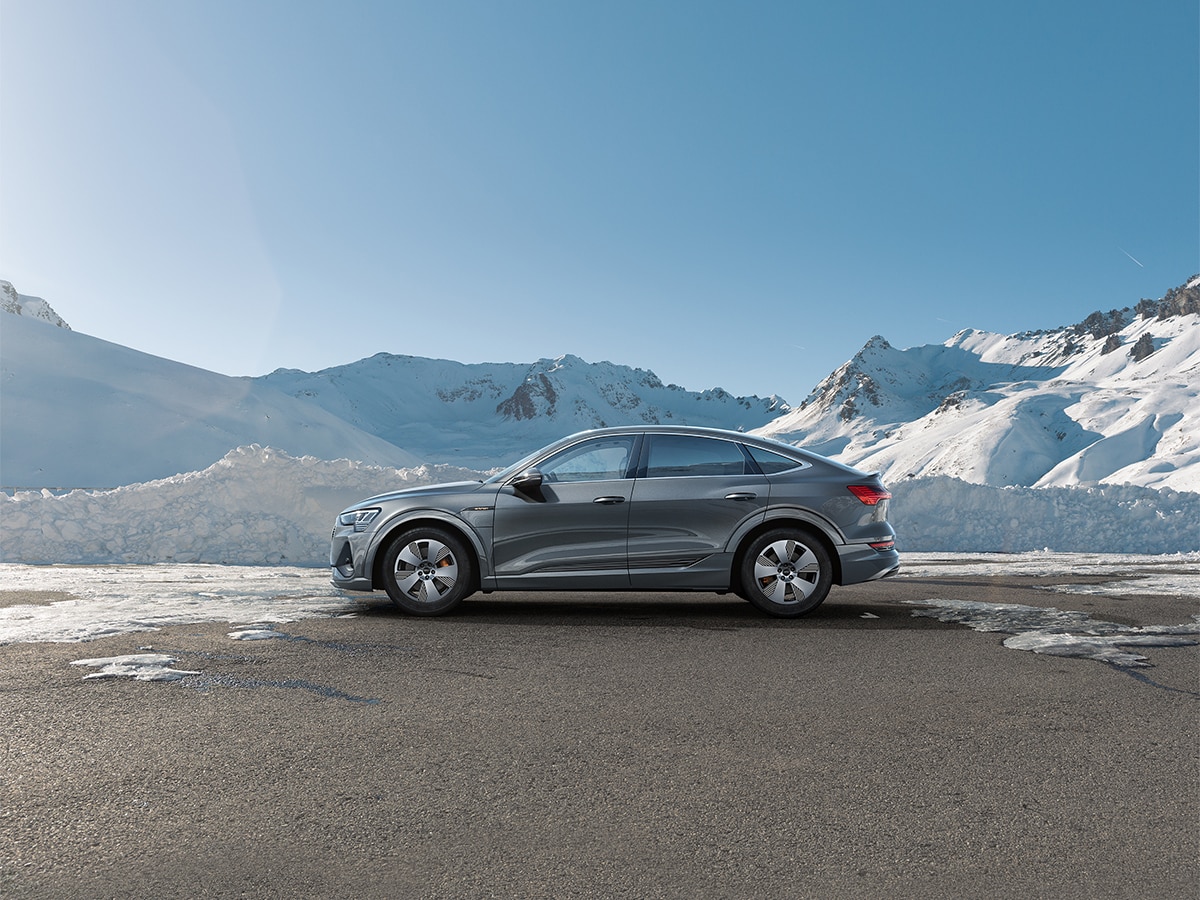 Be winter ready ❄️.
Are you in search of peace of mind this winter? Take on the season, and have confidence in the fact that our Audi Winter Wheel & Tire Packages are engineered to keep you in control during snowy and icy conditions. 
Get rewarded for purchasing early and avoid the last minute headaches. 
Purchase and install your winter tire package with us to receive:
1-season tire storage at
NO CHARGE*
Browse our Audi Genuine Winter Tire Packages today!
*Please speak to your Audi Service Advisor for full details. One season storage valued at $159.99.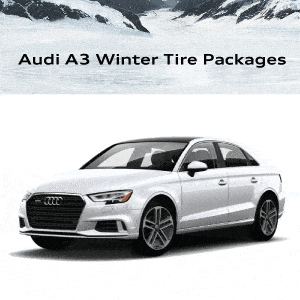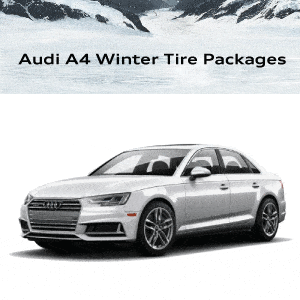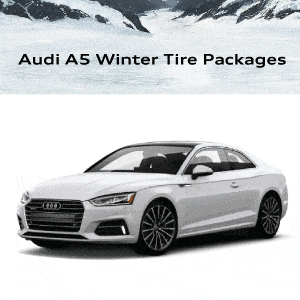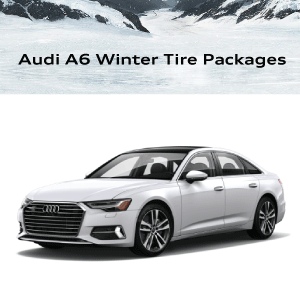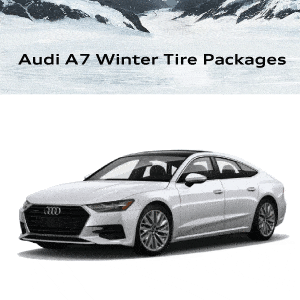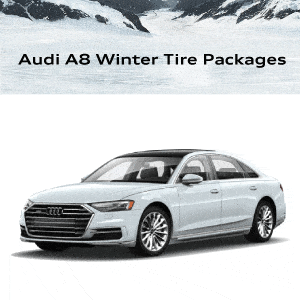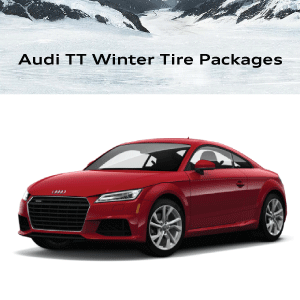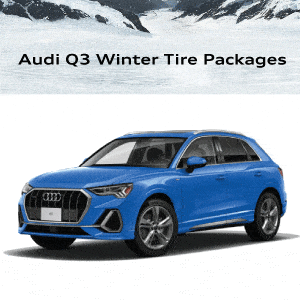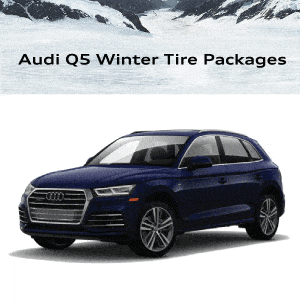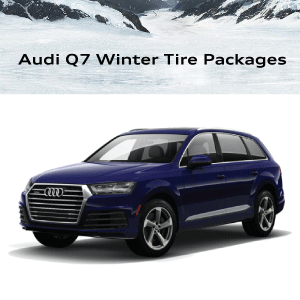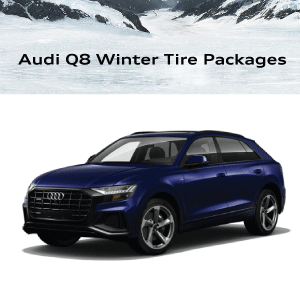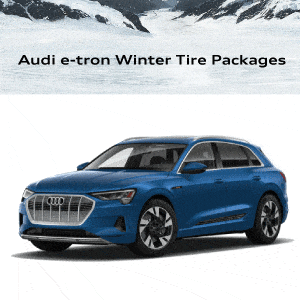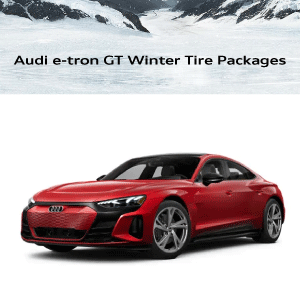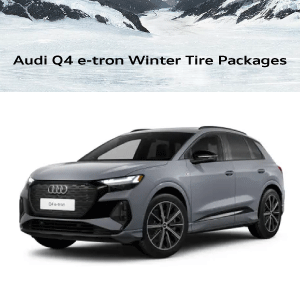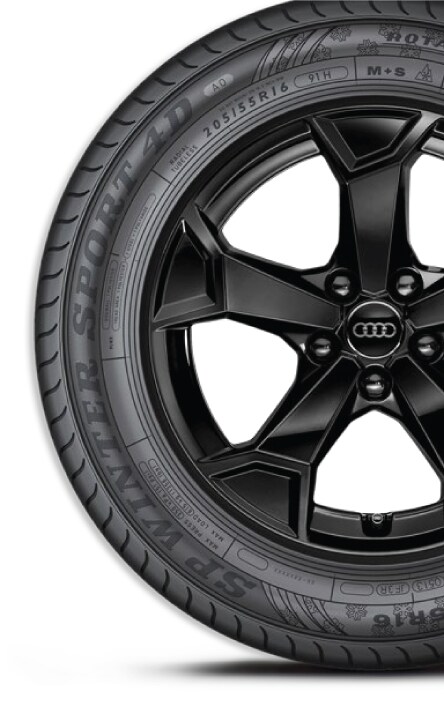 Your Benefits Choosing Audi Genuine Wheels & Tire Packages
Wheel & Tire Storage
Complimentary storage for one season when purchased with your new or used Audi (Limited time offer, ask us for details. One season tire storage valued at $159.99)
Before the new season starts every tire and wheel gets checked according to our premium Audi standard to ensure you have the tire your Audi deserves
Personalized offer for wheel changes to ensure you make the most out of the every weather condition
Prioritized appointment during tire changing season (April + October)
The Audi Advantage
The advantages only Audi Genuine Winter Wheels can offer.
When you chose your Audi, you chose a vehicle built with uncompromising quality and workmanship. Your winter wheels decision shouldn't be any different. See how Audi Genuine Winter Wheels are the right choice for your vehicle.
Exemplary durability.
From excellent material and casting quality to four layers of paint and a special hardening process, Audi Genuine Winter Wheels are an investment that will prove to be even more rewarding down the road.
Striking design.
Audi's broad range of bold, eye-catching wheels gives you the freedom to select a design precisely in tune with your personal style.
Fits like a glove.
Audi Genuine Winter Wheels are developed in parallel with Audi vehicles, which means they work in total harmony with the models they are built for.
Climate condensation test

X-ray & computer tomography test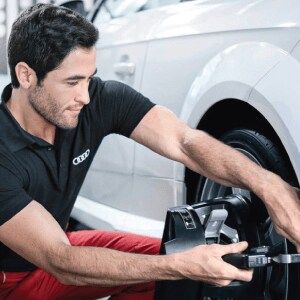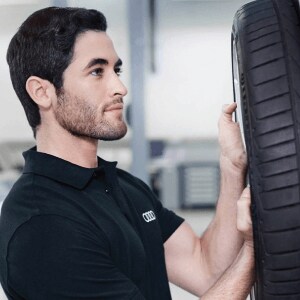 Rigorous quality testing.
Audi carries out numerous evaluation tests and inspections to ensure all their Audi Genuine Winter Wheels meet the most stringent quality standards. These tests include:
Rolling test

Radial impact test

Ridge test

Material characteristics test

CASS test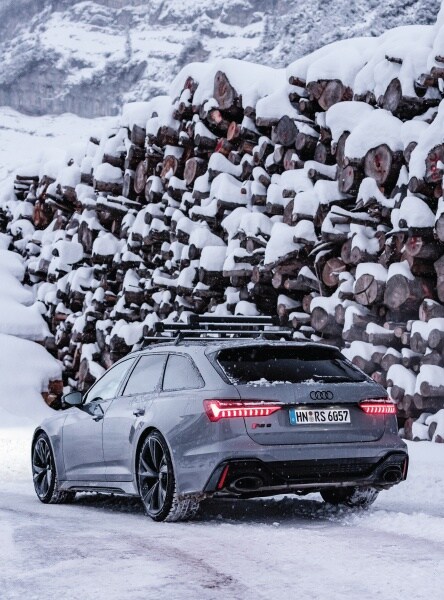 Why Winter Tires?
The performance you love. The confidence you need.
Newer generations of winter tires are designed with a more flexible rubber compound that is less prone to stiffen in colder temperatures. Their tread is also designed to provide improved traction on wet, slushy, snowy, icy and dry cold surfaces.
(Rubber Association of Canada 2007a).
Here is a simple rating system for tire types commonly used in Canada:
Winter tires: Best in winter, fair in spring and fall (but tread wear increases), poor in summer

Summer tires: Best for summer, fair in spring and fall, poor in winter

All-season tires: Fair in spring, summer and fall, less satisfactory in colder conditions (7°C or colder) (Russell 2011)
Recognizing winter tires.
A three-peaked mountain snowflake symbol is placed on all winter tires that achieve performance-based standards. This symbol is used and recognized globally.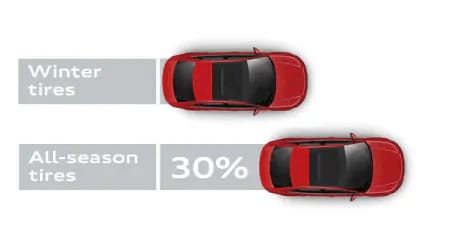 Winter Tires vs All-Season Tires
What is the difference between winter tires and all-season tires?
On dry pavement, with temperatures just below freezing, the stopping distance for vehicles equipped with all-season tires is 30%longer than for vehicles with winter tires.
Winter tires also have better traction on a snowy surface at temperatures of -40°C than all-season tires have at +4°C. (Mahler 2008a)

Even on dry pavement, the overall performance of an all-season tire declines as the temperature becomes colder. (Fountain Tire 2011)

Audi Genuine Winter Accessories
---