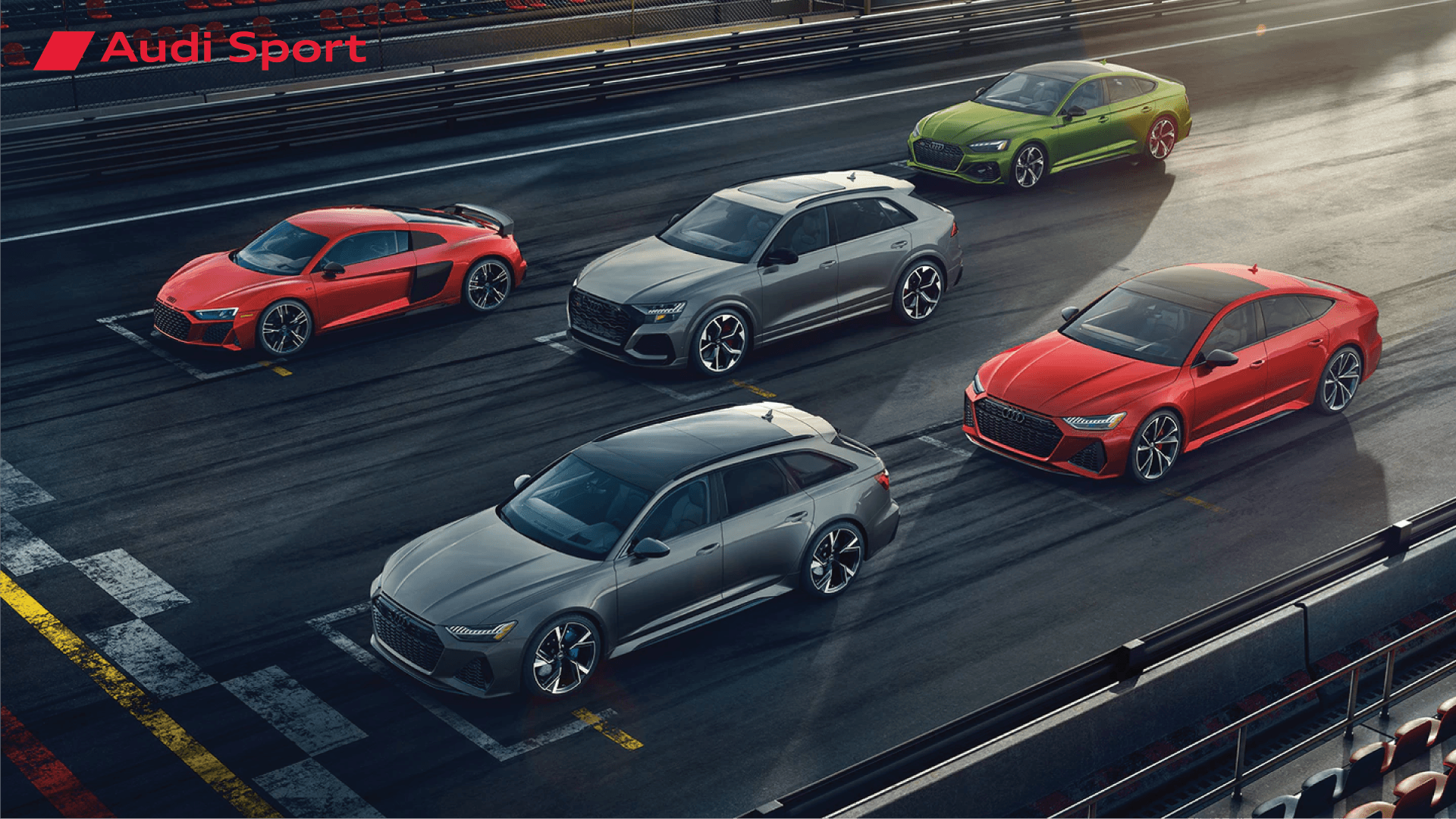 The secrets of performance are written on the racing line.
Wing angles and downforce, shock pressures and spring rates, weight distribution and power-to-weight ratios, the threshold of grip, power: how to create it and put it to the ground. We race because there's no better way to find the limits of engineering-and no better way to apply decades of knowledge to build cars for drivers who take serious performance seriously.
We've isolated the genes of success.
We push the boundaries in these key areas and then splice them together to build exceptional, all-around performers.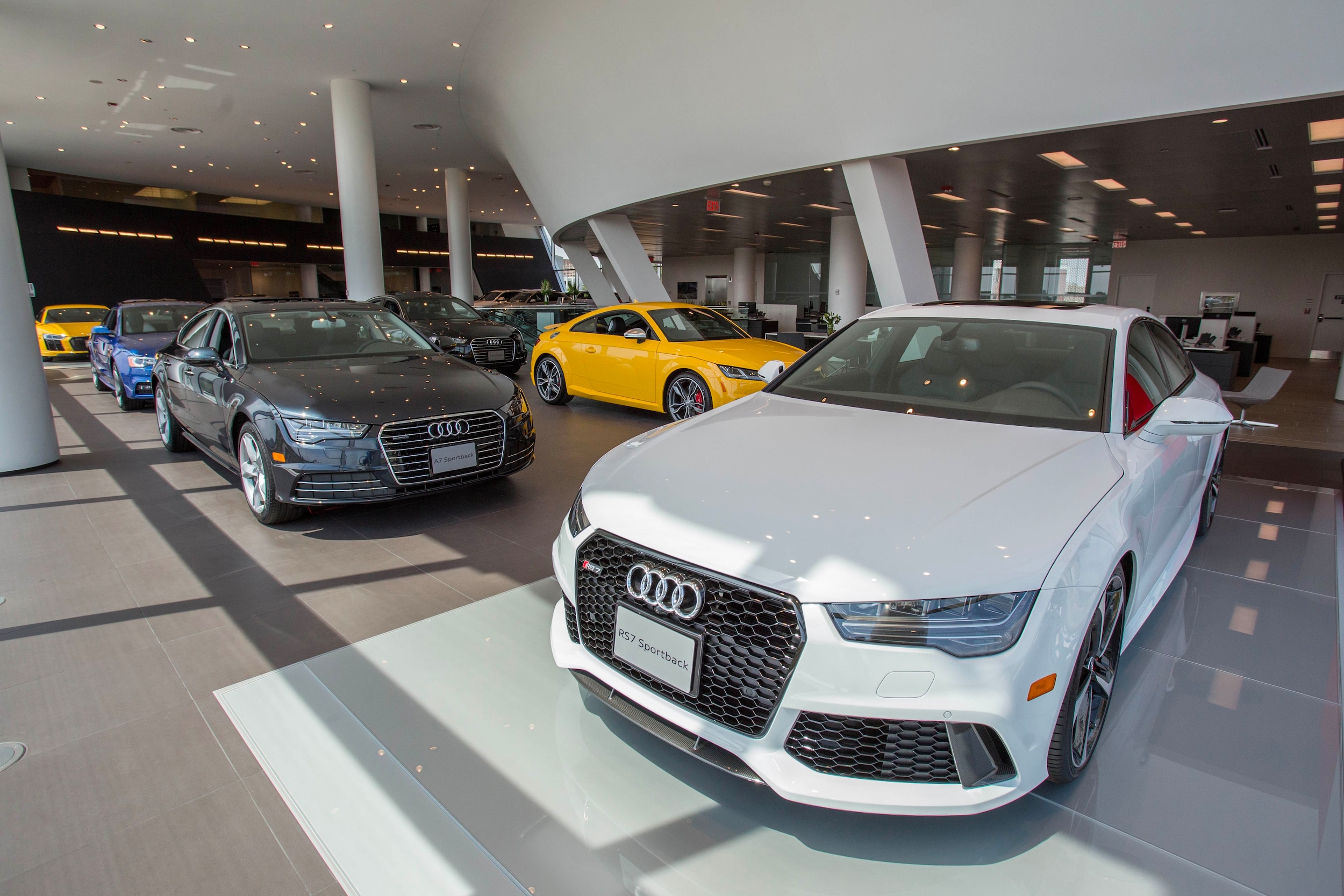 A passion for sculpting power.
Design isn't just for form, it's also an emotional expression of how to look at, and feel, the passion imbued in the vehicle. Through more muscular shapes and dramatic lines, Audi Sport designers are inspired to give shape to power while connecting our race cars to our street vehicles.
European model shown. Specifications may vary.
High-speed streaming is the result of wind tunnel vision.
We spend countless hours watching which way the wind blows. Directing air flow to create downforce, reduce lift, cool the brakes, and feed air to the engine requires precise shaping of spoilers, vents and intakes. Optimizing aerodynamics in the wind tunnel helps prevent a drag on performance.
European model shown. Specifications may vary.
With great power comes great exhilaration.
The engines of Audi Sport take their power seriously. Where the 5.2-liter FSI(r) V10 in our R8 V10 performance Coupe and R8 V10 performance Spyder is the most powerfully naturally-aspirated engine we've ever built - resulting in a redline of 8,700 rpm - the new V8 twin-turbo motor of our new RS models help sculpt their thrilling performance.
Apex predator.
Hairpins, sweepers, double apex, decreasing radius, off camber. We've driven them all. Audi Sport cars are designed to turn in with precision and hold the line with composure. The quattro® all-wheel drive systems in Audi Sport vehicles are rear-biased to help deliver dynamic handling performance, while the RS models enjoy quattro® rear sport differential to help provide more dynamic driving dynamics by distributing power between the rear wheels.
European model shown. Specifications may vary. Professional drivers on a closed course. Do not attempt. Always drive in a manner appropriate for the surrounding conditions.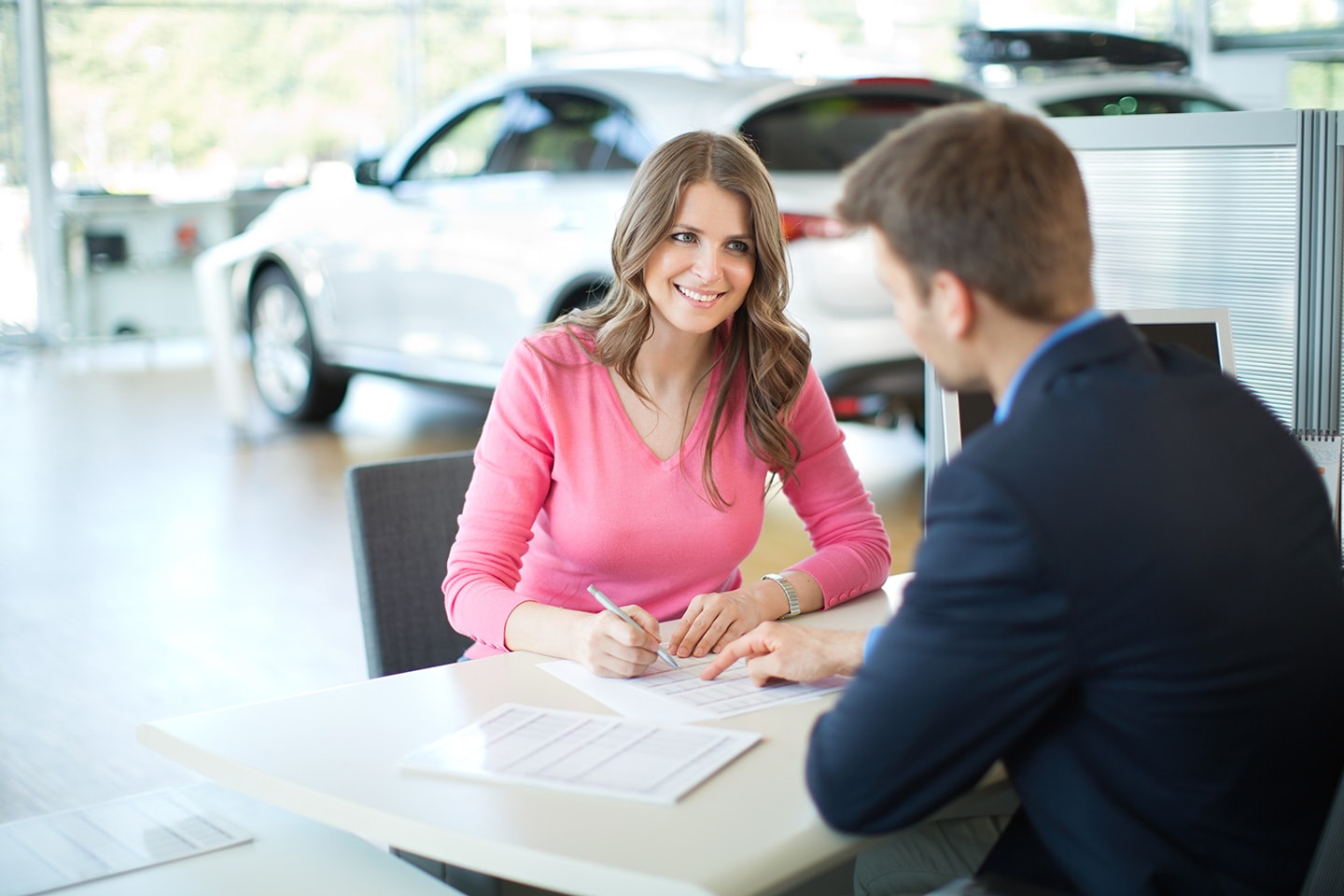 Make braking news.
Audi Sport vehicles feature large brake rotors and the clamping force of multi-piston calipers to generate the friction required for confidence-inspiring braking performance. Several Audi Sport vehicles are also available with advanced carbon ceramic braking systems that help driving dynamics by reducing the amount of unsprung weight of the vehicle.
European model shown. Specifications may vary.
Less weight. Less waiting.
It's simple: The lighter the vehicle, the faster it responds to throttle, steering and braking inputs. Which is why we pioneered the use of lightweight materials with ASF®, an aluminum space frame design, and then improved upon it with an ASF® multi-material space frame that places aluminum, carbon composites and a mixture of other metals where their strength-to-weight properties are most effective.
A legacy like no other.
Every model can trace its lineage back to a checkered flag. Whether its Le Mans, Formula E, or a rally circuit - it's all harnessed in today's lineup. Any closer to motorsport success, and you'd be on the podium.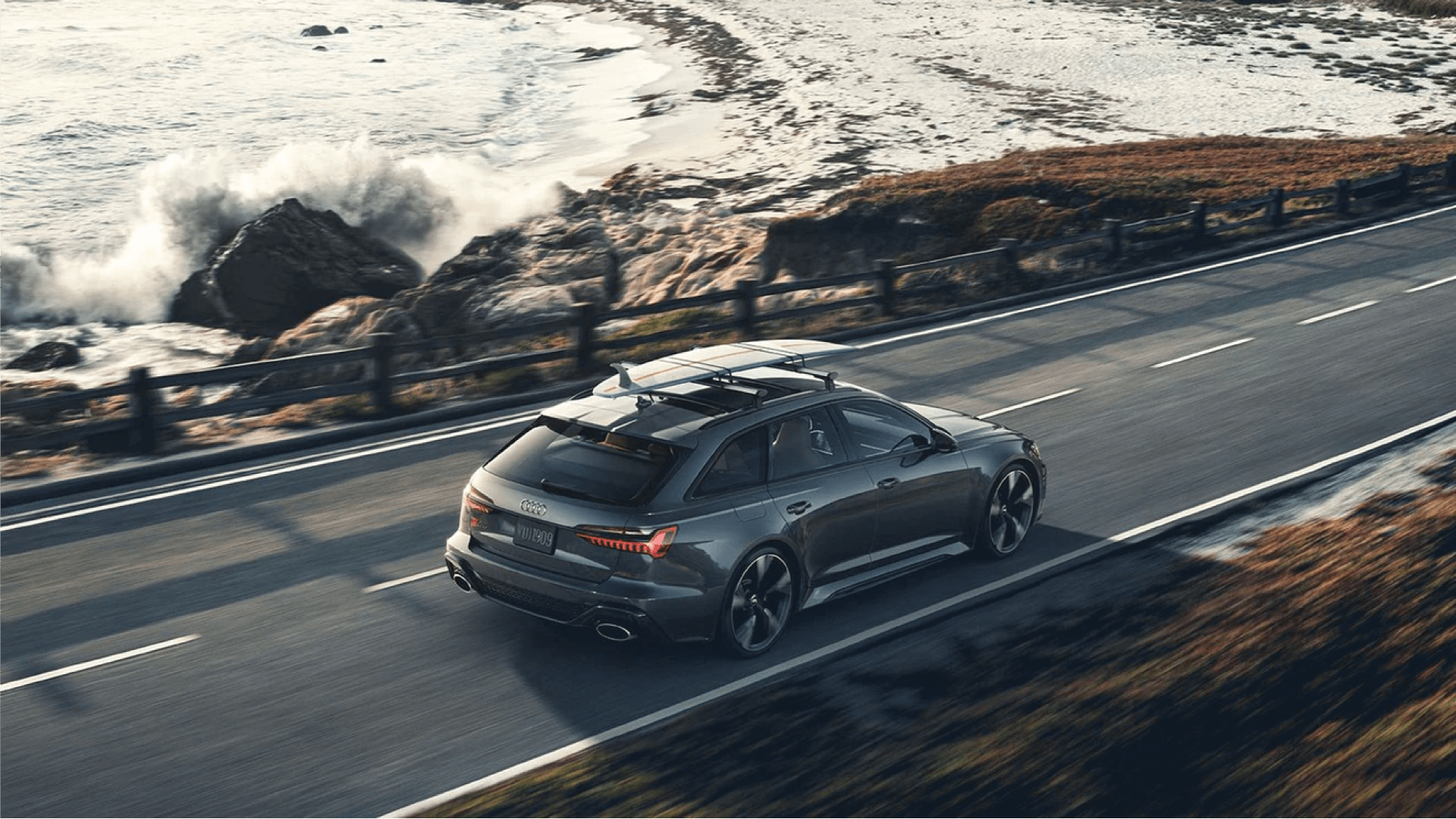 Get in touch.
Got questions? Please don't hesitate to reach out, we're here to help.
* Indicates a required field